What You Need to Know Before Applying for a Home Loan
Posted by Thomas "Jeff" Cook on Wednesday, December 4, 2019 at 12:26 PM
By Thomas "Jeff" Cook / December 4, 2019
Comment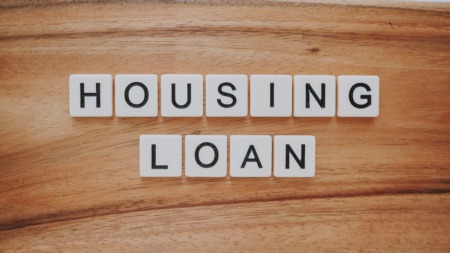 Whether you're taking out a loan to purchase a new home, or you're applying for a home equity loan (taking out a loan with your home as collateral), there are some important things you should be aware of ahead of time and keep in mind. Being well informed will help you make it through the process successfully, and also have more confidence.
It's important to do your research before applying for a home loan. There are a number of online resources with helpful information and advice, such as Zing! by Quicken Loans, or millionacres by Motley Fool. If you'd like professional help from experts, Jeff Cook Real Estate is a great company that can help you make the best decisions. Here we'll give you five important tips to get you started.
Raise and Maintain Your Credit Rating
This is something you'll want to be aware of well ahead of applying for a loan since it takes time to raise your credit score if it's gotten low. Your credit score is one of the key factors a lender will consider when determining whether or not to extend a loan and what interest rate you will pay. Many services and companies provide credit ratings, and you can find it online.
Once you know what your score is, you can determine whether you need to raise it. There are a number of ways to increase your credit rating. A good first step is to look over your credit report and make sure there are no mistakes or inaccuracies. If there's anything on there that doesn't look right and it may be adversely impacting your credit, you should look into it. If you have a substantial credit card balance that you can afford to pay off, that will usually help your credit. It's hard to do a lot with short notice, but not opening new accounts or taking out other loans is very important if you're concerned about your loan application.
Avoid Changes in Employment
Having steady, reliable employment is a crucial consideration in the loan approval process. If possible, avoid making any major job changes prior to applying for a loan or during the process. They want to see that you have a job that you have and will stick with and that you'll have regular income to make payments from.
Create a Budget
Before you apply, it's important to have a good idea of what you can afford as far as monthly payments. You don't want to overextend yourself, and your application likely won't be approved if it doesn't look financially feasible. It's a good idea to put together a budget of all your income and expenses. Be sure to include everything, within reason; remember, it all adds up. Doing this is extremely important for determining how big of a loan you can afford to take out, and what type of house you'll be able to buy.
Prep for What You'll Need
When making a loan application, financial institutions will ask you for quite a bit of information to aid in the review and decision. This may include pay stubs, financial account statements, and tax filings. It's important that your taxes have been filed and that everything is in order. It relieves a lot of stress and hassle if you have what you need ready for when they ask.
Do Your Research & Choose Carefully
It's important to do thorough research so you know what you're getting into. As mentioned earlier, there's a wealth of helpful information online. Talking to a professional can be a good idea to get personalized assistance. You'll want to research the current housing market and be aware of current interest rates, which will help you know the best time to apply for a loan. You should also look around at different lending institutions to determine which ones have the best offerings and will provide the best service. Entering into a financial agreement with an institution of people you feel you can trust is really important, so take time to talk to folks.
The process can be a little intimidating, but if you do your research ahead of time, you'll find it's really not bad because you'll know what to expect. At the end of the day, this process is incredibly rewarding, especially when you are preparing to move to South Carolina!