Must Eat Spots in Downtown Greenville
Posted by Hunter Cook on Monday, February 22, 2021 at 8:00 AM
By Hunter Cook / February 22, 2021
Comment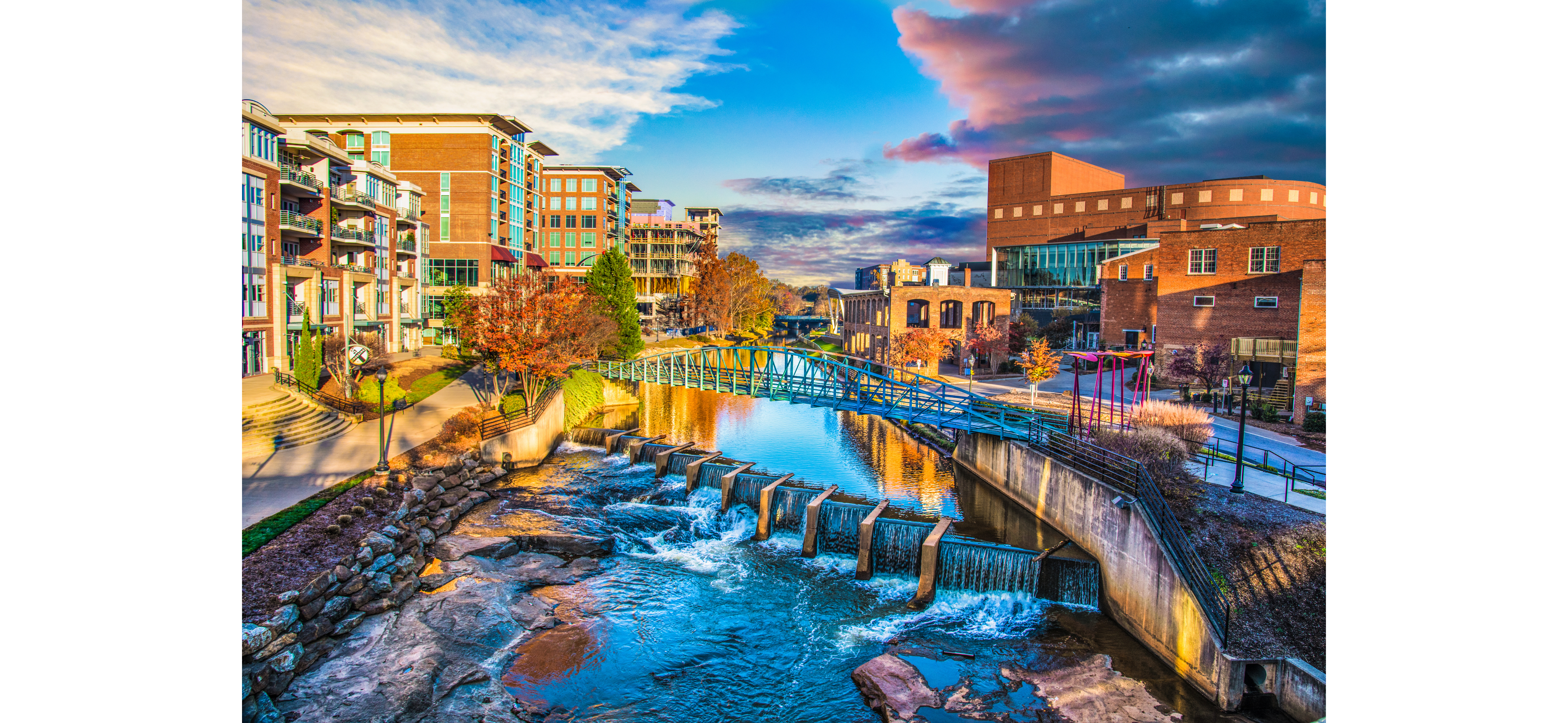 Greenville is an amazing city you can visit or reside in South Carolina. As one of the fastest-growing cities in the state, Greenville offers exceptional tourist attraction sites. There are incredible things to do in the city and enjoy every moment.
The city's fast-expanding modern feel, famous art and culture, and a full range of seasons will give you many reasons to thrive there. Intrinsically, it's a perfect place to raise a family and live amongst a friendly community. If you value education, there are distinguished learning institutions in Greenville.
If you love the outdoors, there is a lot to do in the city, from visiting the Greenville Zoo, Carolina Music museum to spending quality time at the Falls Park. The city has, over the years, been focusing on creating vibrant and friendly downtown. This dream has come true, and downtown Greenville is a great paradise for its residents and people from all walks of life.
Downtown Greenville offers everything you can yearn for, but wait until you visit the city's top must-eat spots. The region is not just a favorite destination for the locals who are well-acquainted with the top restaurants. Tourists can also sample and enjoy different cuisines the state of South Carolina offers.
For those seeking an unparalleled dining experience, Greenville is the place to be. Here are the top five spots to visit and enjoy great food and drink.
The Anchorage
The Anchorage is the best spot to be for undisputed culinary and dining experiences. Since its first day of operation, the restaurant has been a success and has gone on to earn a James Beard nomination. It is the best place to visit if you are celebrating a special occasion with a loved one.
You can bring your family or a group of colleagues or friends and enjoy the Tasting Table. Other favorites include a five-course and chef-selected assortment of the best sourced local ingredients also prepared by the region's best chef. Feel free to pair your visit with a trip to the Village of West Greenville's art galleries.
Husk Greenville
Husk Greenville remains a favorite dining spot among the residents and tourists. Its daily changing menus have been a major attraction, and many people visit the spot to sample the highlighted indigenous ingredients of the day.
Their widely regarded fried chicken with seasonal sides has been a major culinary attraction ever since. You can as well stop for a brunch and house Bloody Mary on the weekends.
Halls Chophouse
Any time of the day or night you travel to downtown Greenville, feel free to visit Halls Chophouse. It's the best eat spot for a colorful date night, birthday, or a memorable anniversary. The atmosphere is calming, and you can pick the best meal of the day.
Go for a grass-fed or Japanese Wagyu filet, 28-day dry-aged steaks, or savory menus like locally raised trout, bison, lamb, or duck. You will, without a doubt, enjoy the luxurious dining experience and the stunning scenery.
Mekong Restaurant
If you are looking for reasonably priced dishes, Mekong Restaurant is the best place to be. It's the home of top-notch and famous Vietnamese cuisine. Try out your favorite pho soups, vermicelli bowls, and Vietnamese sandwiches at this amazing spot. You will definitely fall in love with their fried calamari!
The Trappe Door
Your trip downtown Greenville won't be fruitful without visiting The Trappe Door, the home of the best Belgian-inspired and European pub cuisines. Meet and greet top chefs in the region and taste the best Boulets Liegeois, and Beer Battered Cod and Frites. Enjoy a bottle of the best beer in the city served with a side salad. It's perfection, and you will love every moment in the amazing spot.
Consider making Greenville, SC your home!
Looking for a great place to live in South Carolina? Search no more. Greenville is an amazing and friendly city that has a lot to offer its residents. Besides being an up and coming lively place to live, the city is the best home for great food, colorful cultural events, and a stress-free feel.
Greenville is one of the safest cities in South Carolina, and you can move there knowing that there is a lot you can do freely. Get in touch today and find out how Jeff Cook Real Estate can help you find your home in Greenville's best neighborhoods!