5 Important Things to Know About Your Home Mortgage
Posted by Thomas "Jeff" Cook on Wednesday, December 4, 2019 at 12:33 PM
By Thomas "Jeff" Cook / December 4, 2019
Comment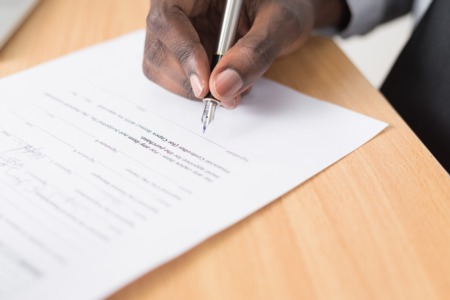 Owning a home is a big deal that requires proper and adequate preparation. You need enough finances but you also need the right knowledge about mortgages. You should learn about all the processes involved to have a smooth transition and own your home. Most people usually find solace in taking mortgages but sometimes that relief turns to grief especially if they take the mortgage without doing enough research. Here are some mortgage tips to make your home buying process simpler.
Credit
Although you don't need to have a perfect credit score, you still need a good enough credit. This is because the financial institution that will be giving you the loan will be taking a big risk by giving you the money. They need some sort of reassurance that you'll hold up your end of the deal. This is shown through previous proof of payments you've made. It is, therefore, a good idea to start by building your credit score before applying for a home loan. You don't have to perfect the score, you just need to make it good enough. Check out our helpful tips on How To Improve Your Credit Score!
Special Mortgages
If you're a first time home buyer, you may have some trouble finding a good lender to give you a loan. Most first time buyers are young and therefore don't have a reputation when it comes to loan payments or a good background in terms of mortgages. First time home buyers can turn to special mortgages such as VA Home Loans for veterans and their families or Rural Housing Mortgages. These are mortgages that don't require the 20% down payment that some lenders implement as a mandatory part of the process. This means that you can own a home even if you don't have enough money as capital. Check your eligibility for a VA Home Loan here.
Refinancing
Mortgage rates usually change and that means that you can get a better deal. You just need to be careful about why you're refinancing. If done for the wrong reasons you can reap a lot of benefits. Only refinance your home if the mortgage rates are better or if you have improved your credit score. Second mortgages are also a good choice to consider if you have a good home value. Just make sure you weigh all the advantages and disadvantages before making your decision.
Closing costs
Buying a home involves paying for various costs that can take a financial toll on you. However, these closing costs may seem like small amounts but when you add them up they become too expensive. The best move is to ask whoever is selling the home to cater for those costs. They may include escrow fees, inspection costs, appraisal services, and insurance fees,
Mortgage testing
You don't have to delve into getting a mortgage straight away. You can opt for the option of getting a pre-approved home loan. Ask the lender if this option is available for you and make sure you get all the details such as the cost and eligibility factors. You should also find out whether you can borrow more and pay less.
Before getting a loan from any lender, make sure you find out important aspects such as the interest rates. This will help you prepare properly and as such, help you make the payments smoothly.